seam sealing tape
Great for:
Waterproofing garment seams
Width:
1"
Price:
$1.50
Clear, iron on tape that makes the seams of your garments waterproof. BACK IN STOCK!
Our colours:
Click to see actual size picture. Please note that colours on your monitor may differ from reality depending on the type and settings of your screen.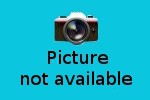 clear
Price:
$1.50/yard
Width:
1"
click here to return to top of page