cotton lycra solids and french terry
Great for:
Hoodies, leggings, dance wear, tees, yoga shorts or pants, dresses
Width:
60"
Price:
$18.00 - $20.00
COTTON LYCRYA SOLIDS - 90% Cotton / 10% Spandex, 12 oz (heavier weight). Hand wash in cold water, mild detergent and line dry. No bleach, iron or dry clean. COTTON LYCRA FRENCH TERRY - Four-way stretch. 95% cotton / 5% lycra is comfortable to wear and is a natural for gym activities or casual wear.
Swatches:
Add to My Order:
Our colours:
Click to see actual size picture. Please note that colours on your monitor may differ from reality depending on the type and settings of your screen.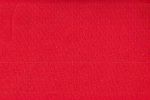 red cotton lycra french terry
Price:
$18.00/yard
Width:
60"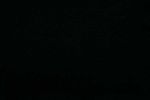 black cotton lycra solid
NEW
Price:
$20.00/yard
Width:
60"
click here to return to top of page